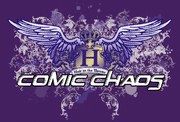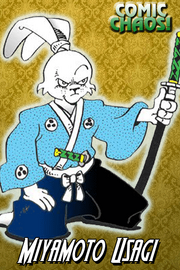 A tournament featuring comic characters who may not normally be considered for "Favorite comic" tournaments. Run by Brandon A. Mayo in summer 2010.
Vote for your favorite comic character of the 2 pictured.
Match is open for 48 hours.
You can retract your vote and re-vote while the match is open.
In the case of a tie, I choose who moves on, because it's my tournament and I don't give a crap.
The winner moves on to the mini-tournament finals
Tournament 1
Edit
Tournament 2
Edit
Tournament 3
Edit
Tournament 4
Edit
Finals Tournament
Edit
Final Four
Edit
(Voters were encouraged to vote for their 2 favorites, who would face off in the finals. Brandon would choose the finalists in the event of a tie)
Final Match
Edit
Ad blocker interference detected!
Wikia is a free-to-use site that makes money from advertising. We have a modified experience for viewers using ad blockers

Wikia is not accessible if you've made further modifications. Remove the custom ad blocker rule(s) and the page will load as expected.